Just because you don't have thousands to spend on an exceptional timepiece, that doesn't mean you can't slap something unique around your wrist.
To give you value for your money, we're drilling down 10 great watches, every one of them which balances between great design, quality and style. Also, they all come in at under RM800 that's what the best affordable watches are about. Without further ado, we present the best watches under RM800.
FITBIT CHARGE 3
GET THE FITBIT CHARGE 3 NOW FOR RM728
Just because you're buying one the best watches for under RM800, that doesn't mean you can't gain access to prime technology. Fitbit recently launched their new Charge 3 and it helps you know yourself on a whole new level. Fitbit Charge 3 reveals insights about your body, your fitness and everything in between and because the better you know yourself, the better you can be. Get guidance to make moves on your goals the more you wear Charge 3, the more you learn about yourself and your workouts so you can start making changes that matter. Get your favorite smart features, right on your wrist. This advanced health and fitness tracker is packed with smart features that are compatible with iPhone, Android and Windows phones.
FOSSIL Q Hybrid
GET THE FOSSIL Q HYBRID NOW FOR RM772
Not much of a digital watch fan but still wants those cool Bluetooth functions? Fossil Q Hybrid is a lightweight, easy to wear smartwatch that looks like a watch but acts like a smartwatch with all the basic message and call notifications on it. Powered by the Fossil App, Fossil Hybrid Smartwatches are compatible with Android™ OS 5.0+ and iOS 9.0+ devices.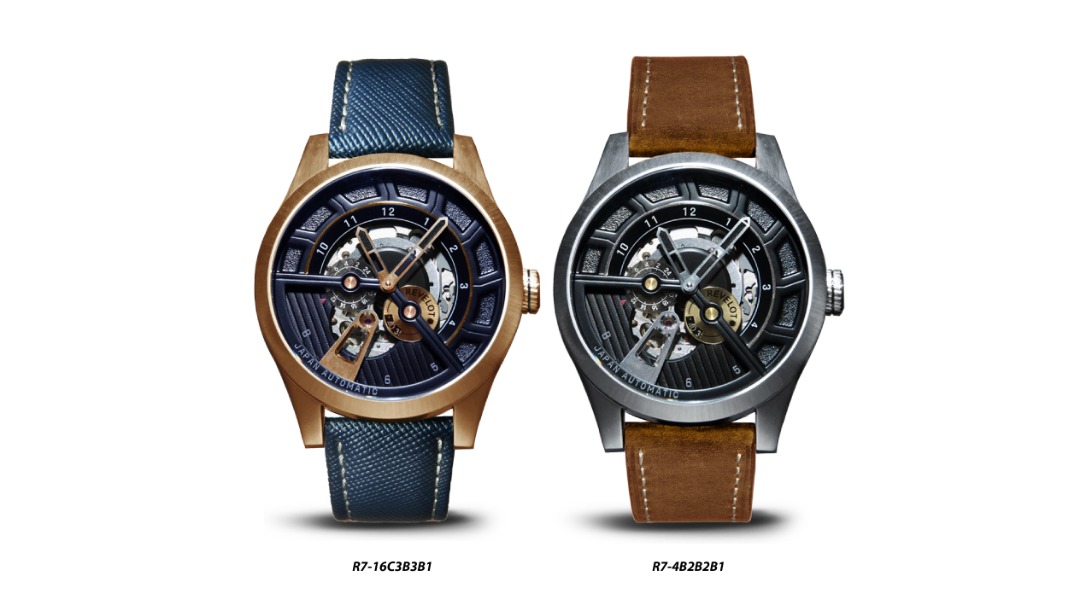 REVELOT R7 AVANTGARDE
GET THE REVELOT R7 AVANTGARDE NOW FOR RM799
By going direct to manufacturers, Revelot provides premium quality watches at very attractive prices. The R7 Avantgarde is a premium automatic mechanical watch with designs inspired by retro-futurism. With a Japanese Miyota Engine at its heart, the R7 was made with premium materials yet it carries a very affordable price tag of just RM799. A watch like this with similar quality usually would cost over thousands of dollars.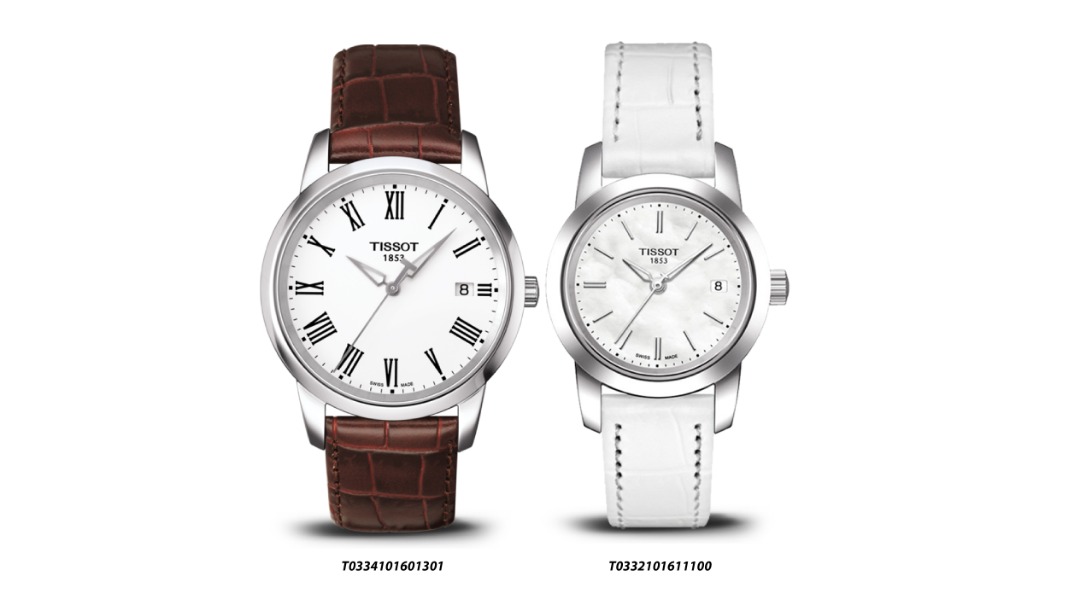 TISSOT CLASSIC DREAM
GET THE TISSOT CLASSIC DREAM NOW FOR RM675
Looking for something more classical? Tissot has always been known as one of the most affordable Swiss watch brand in the market. The classic Dream collection is simple yet sturdy in design. Tissot has used 316L grade stainless steel for its construction. At 38mm for Gents & 28mm for ladies, the case is on the smaller side for watches these days, but it's a very reasonable size that should look great on just about any wrist. The Classic Dream's fixed bezel sits at an angle to the sapphire crystal, and its clean and simple design matches the aesthetic of the dial.
GARMIN VIVOSMART 4
GET THE GARMIN VIVOSMART 4 NOW FOR RM650
Garmin proves it doesn't just cater for serious athletes with the Vivosmart 4, it's an everyday wear tracker that can monitor heart rate, blood oxygen levels and energy throughout the day at a relatively affordable price. Vivosmart 4 is a slim, smart activity tracker blends fashionable design with stylish metal accents and a bright, easy-to-read display. All in all the Garmin Vivosmart 4 covers all the basic features you'd need, it's packed with some newer sensors and it has the Garmin seal of approval, this is reasonably priced and worth the money.
FOSSIL GRANT CHRONOGRAPHS
GET THE FOSSIL GRANT CHRONOGRAPHS 4 NOW FOR RM593
One of the bestselling Fossil collections up to date, the Fossil Grant can never go out of style with its evergreen classic design which was modeled after vintage clocks. It has all the basic functions of a watch and comes it a variety of different color selections.
G-SHOCK GA-100
GET THE G-SHOCK GA-100 NOW FOR RM376
Living up to G-Shock's reputation for big case designs, comes a revolution in case size with the introduction of the X-Large G. Large anti-skid buttons provide easy operation, embossed indexes gives a 3-D look and a rivet bezel design adds strength to its overall appearance. The popular G-SHOCK three-dial face design incorporates one analog dial in the center, with digital dials on either side. These watches are designed and engineered to deliver outstanding shock resistance and water resistance, as well as anti-magnetism.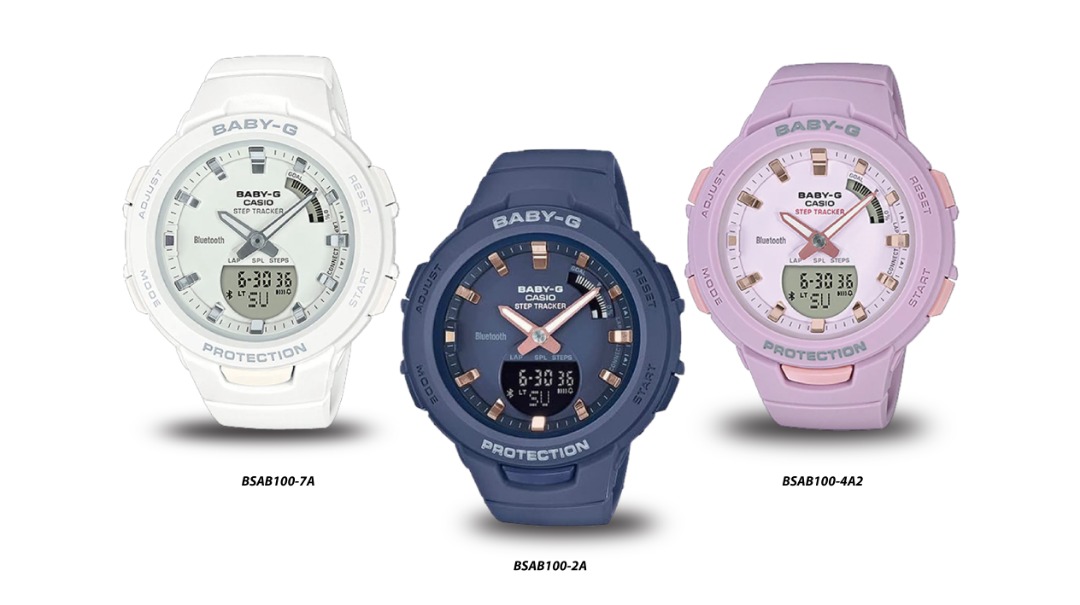 BABY-G BGS-100SC
GET THE BABY-G BGS-100SC NOW FOR RM599
G-SQUAD timepieces are designed and engineered to help support daily workouts and training, while also providing plenty of athleisure feminine fashionability. Daily health and fitness support functions include a 3-axis accelerometer that keeps track of your step count. These models also are the first in the BABY-G lineup to support Bluetooth® phone linking with the BABY-G Connected smartphone app, for simplified management of daily activity logs and configuration of exercise settings. Outstanding function packed into stylish designs makes these new BABY-G G-SQUAD models the perfect choice for women who wish to make health management and fitness an integral part of their daily lives.
FERRARI ASPIRE 
GET THE FERRARI ASPIRE NOW FOR RM710
An impressive new range of watches designed for the Scuderia Ferrari, Aspire offers a sporty yet sophisticated design any dedicated Ferrari race fan would be proud to wear. The impactful 42mm case has a distinctive bezel with bolts inspired by the bolts found on the top of the Scuderia Ferrari single-seater engine cover. In this family is a racing new 3-hand crafted in rose gold stainless steel, each case is topped with a brushed bezel. The stylish timepiece features a dial with black enamel finish, all including the Scuderia Ferrari shield at 12 o'clock.
COACH PERRY
GET THE COACH PERRY NOW FOR RM605
The new collection by Coach is named after a quiet street in New York City's West Village, the Perry Watch Collection is a traditional round watch perfect for every day. It features the iconic Coach Horse and Carriage etched on the face.  36mm Stainless Steel Case, Carnation Gold Markers, and Chalk Calf Skin Strap. Water resistant to 30m and it also come with a two year international guarantee.