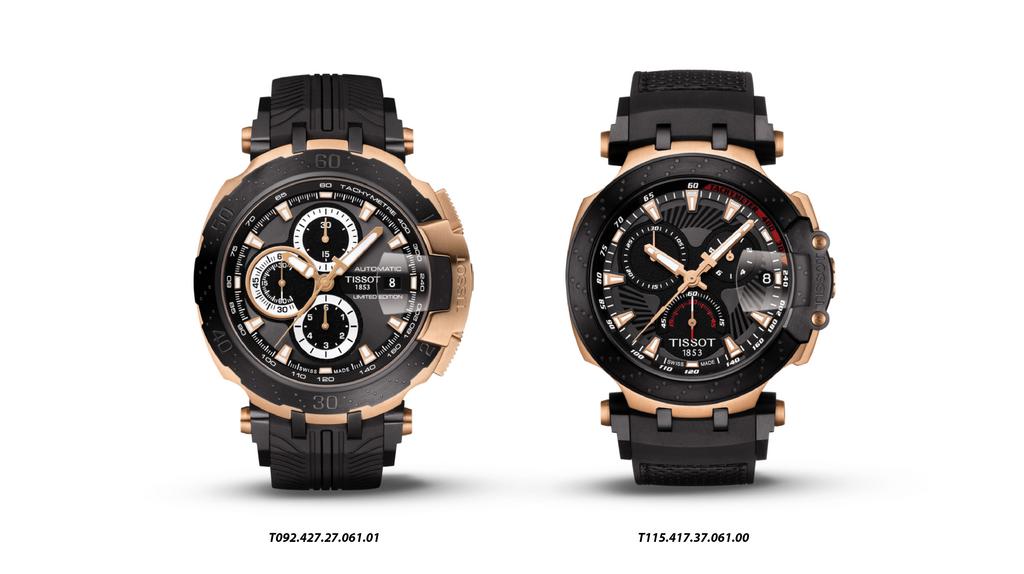 Tissot T-Race
GET THE TISSOT T-RACE NOW FOR RM5300
The Tissot T-Race MotoGP™ Limited Edition 2018 is the watch that represents one of the fastest, most thrilling sports on Earth. This limited edition definitely has the style to match. The watch's structure is inspired by the frame and parts of motorbikes, with features such as a brake-disc bezel, dashboard counters and tyre treads on the dial.
This watch has a strong character and many details inspired by motorbike racing. This limited edition with an automatic movement is a must-have for every MotoGP fan. The transparent case back is inspired by the shape of a motorcycle wheel. The brake-disc bezel is one of its iconic features. It is also portrayed on the oscillating mass of the automatic movement, seen through the transparent caseback.
The T-Race MotoGP™ come in two design and movement, Automatic movement limited to 3333 pieces and Quartz movement limited to 8888 pieces worldwide.
Tissot PR 100 Sport Chic
GET THE TISSOT PR100 NOW FOR RM1300
When it comes to ladies watches, Tissot is known for its well-priced Swiss made watches. But the brand is also known for its great design and value-for-money features, particularly when it comes to utilitarian day-wear watches for women. The Tissot PR100 Lady Sport Chic models are both robust day watches with quality elements, including impressive water resistance and plenty of options exactly what women are looking for right now.
The new PR100 Lady Sport Chic is also aimed at everyday wear. The case is 36mm, which bigger than the previous PR100 Lady models, including the automatic version, which maxes out at 34mm. The movement in the new piece is quartz. The hands and indexes are luminescent.
The watch is water-resistant to 100m, making it as suitable for weekend water sports as it is for weekday office wear. Functions include hours, minutes, seconds and a date window at 6 o'clock.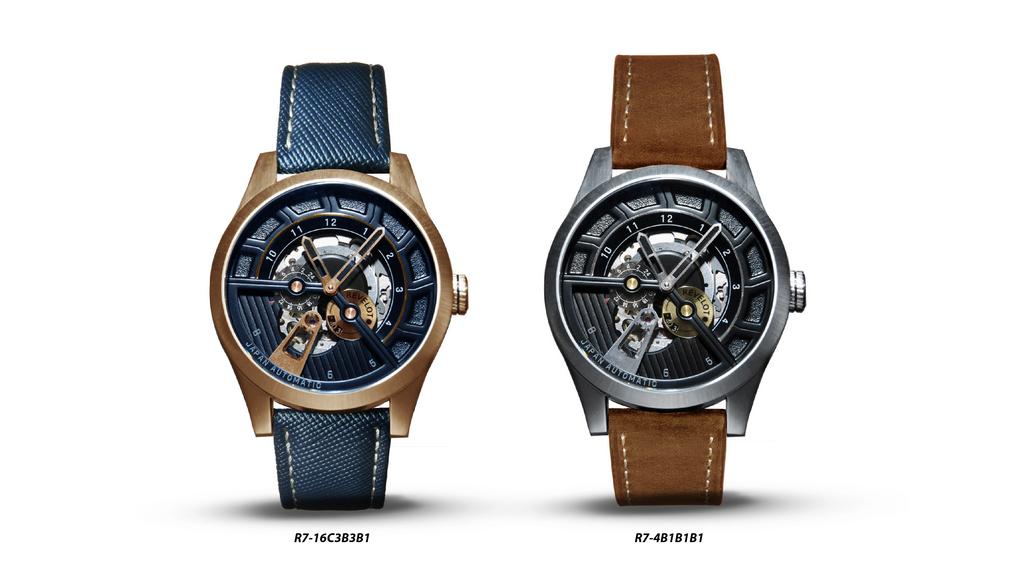 Revelot R7 Avantgarde
GET THE REVELOT R7 AVANTGARDE NOW FOR RM799
By going direct to manufacturers, Revelot provides premium quality watches at very attractive prices. The R7 Avantgarde is a premium automatic mechanical watch with designs inspired by retro-futurism. With a Japanese Miyota Engine at its heart, the R7 was made with premium materials yet it carries a very affordable price tag of just RM799. A watch like this with similar quality usually would cost over thousands of dollars.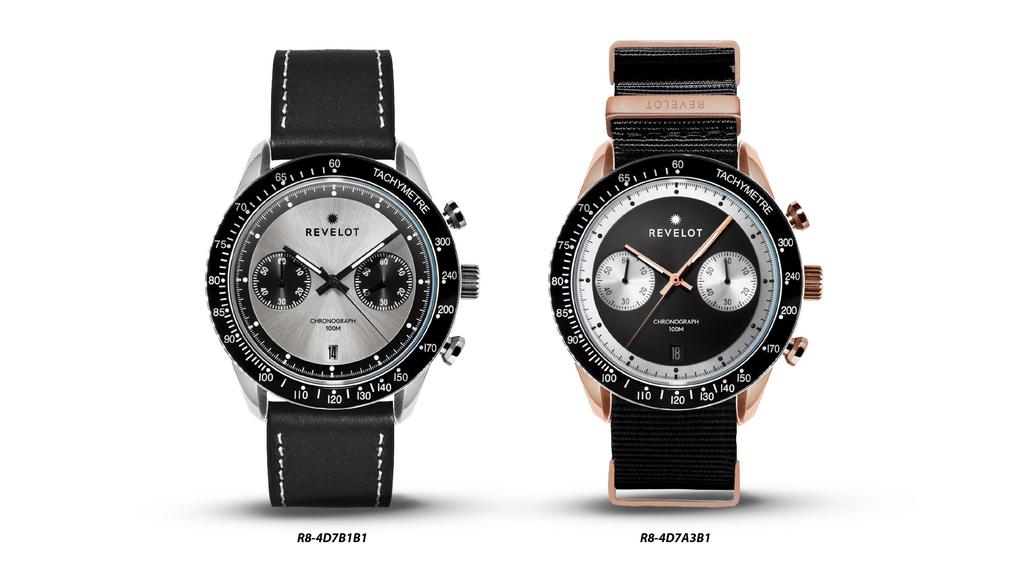 Revelot R8 Hommage Racer
GET THE REVELOT R8 HOMMAGE RACER NOW FOR RM499
The ultimate vintage racer watch. Designs from vintage speed watches are the Tachymeter Scale Bezel paired with 3.5mm thick Domed Sapphire Crystal for that classic racer watch look and cased with 316L Stainless Steel frame. Revelot is known for its well-priced high quality watches. The R8 Hommage Racer come in at just RM499 which is reasonable price considering the amount of craftsmanship that when into making this watch.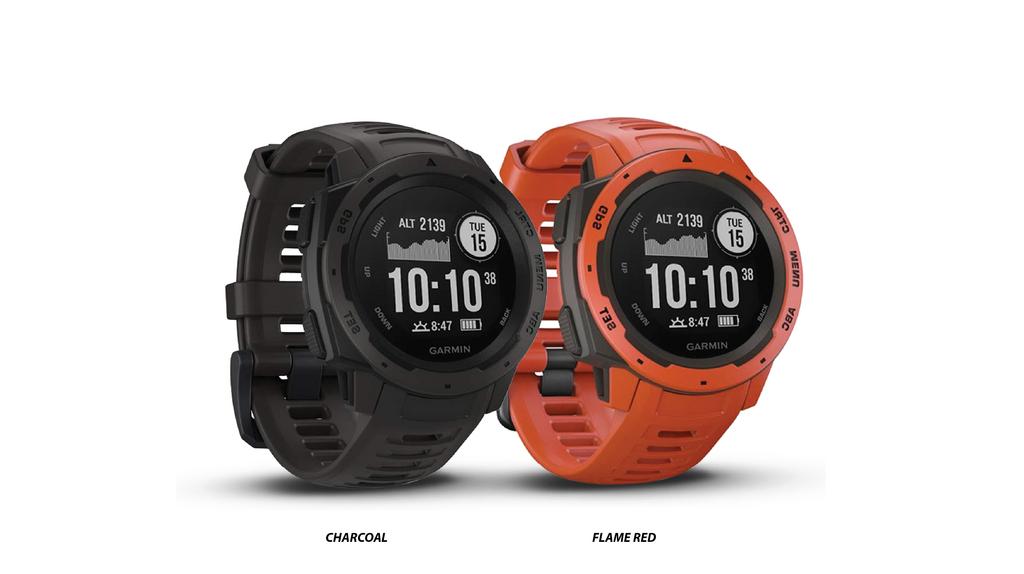 Garmin Instinct
GET THE GARMIN INSTINCT NOW FOR RM1450
When you can rely on Instinct, the world can rely on you. This rugged, reliable outdoor GPS watch is built to the U.S. military standard 810G for thermal, shock and water resistance. The fiber-reinforced polymer case adds strength and durability, and the chemically-strengthened, scratch-resistant display is high-contrast enough to read in bright sunlight.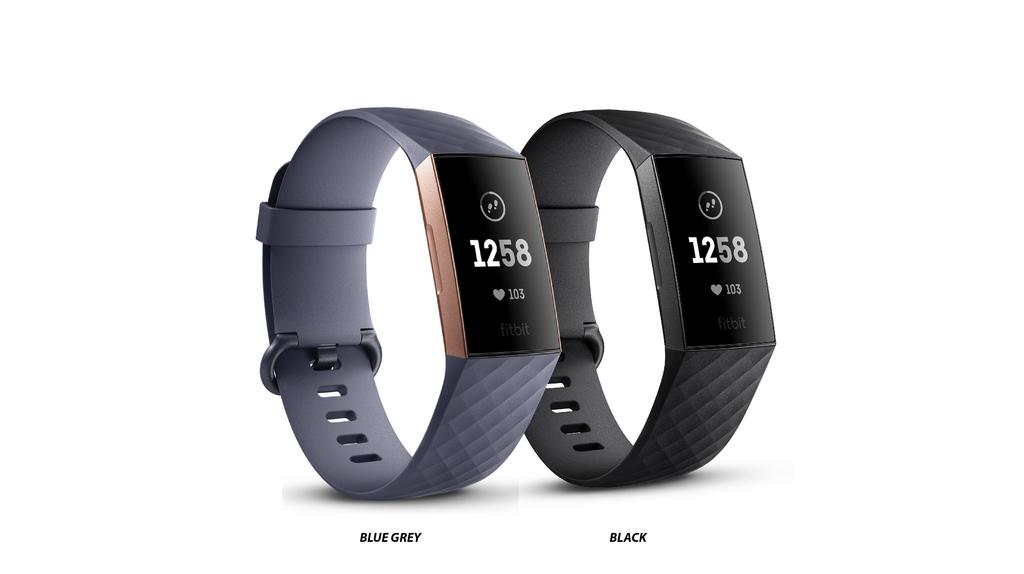 Fitbit Charge 3
GET THE FITBIT CHARGE 3 NOW FOR RM728
Fitbit recently launched their new Charge 3 and it helps you know yourself on a whole new level. Fitbit Charge 3 reveals insights about your body, your fitness and everything in between and because the better you know yourself, the better you can be. Get guidance to make moves on your goals the more you wear Charge 3, the more you learn about yourself and your workouts so you can start making changes that matter. Get your favorite smart features, right on your wrist. This advanced health and fitness tracker is packed with smart features that are compatible with iPhone, Android and Windows phones.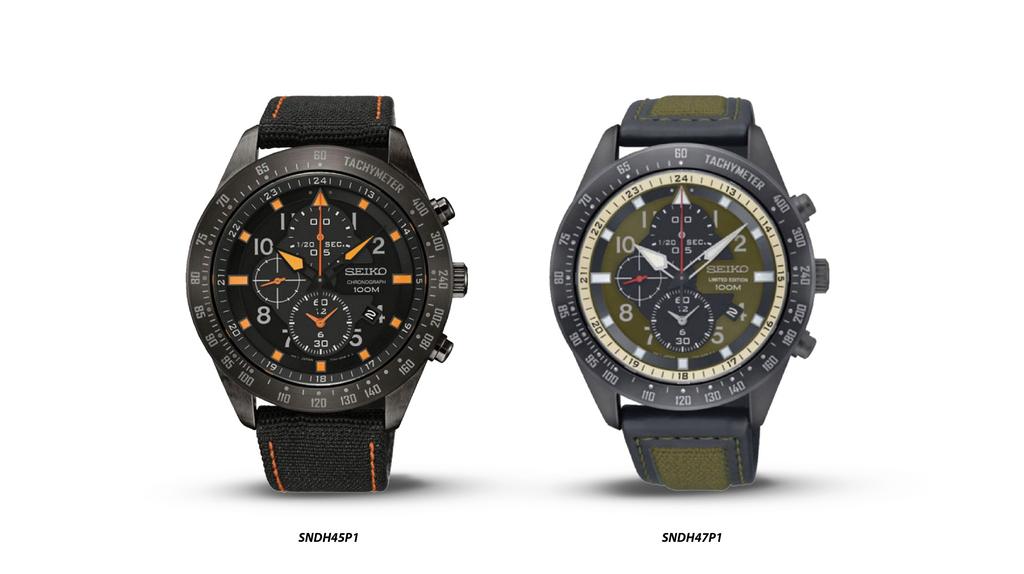 Seiko 
GET THE SEIKO CRITERIA NOW FOR RM1529
Seiko Criteria Men's Chronograph. Comprising three all-black, all-masculine models, the collection is designed to suit every occasion and location. Black steel cases pair tastefully with sporty-chic nylon straps, exuding a youthful yet qualitative allure. This watch comes in a triple black colourway for its case, bezel, and dial but is enlivened with orange accents on its hour indexes, hands, and stitching. Totally matte with nicely rounded edges all over the case and lugs, it promises to be an ergonomic fit to the wrist.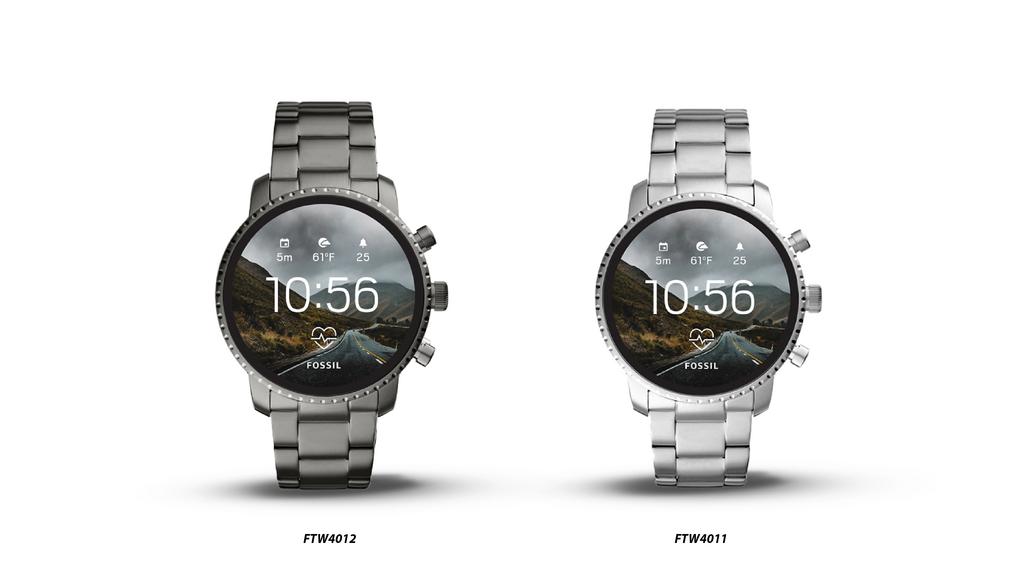 Fossil Q Gen 4
GET THE FOSSIL Q NOW FOR RM1272
As with previous Fossil smartwatches, the fourth-generation runs Wear OS, which means it can be used with both Android and iOS devices. And unlike its third-generation predecessor, this model includes all the features you'd expect of a flagship smartwatch including heart-rate tracking, NFC for contactless payments, and GPS for tracking your runs and bike rides. It's also waterproof to 50m, so you can keep it on in the shower and use it to track your swim.
The Gen 4 Fossil Q is a great-looking watch. At a glance, the watch resembles a traditional, mechanical timepiece more than most of its smartwatch rivals, thanks to its large flat glass front, notched bezel and crown-style buttons.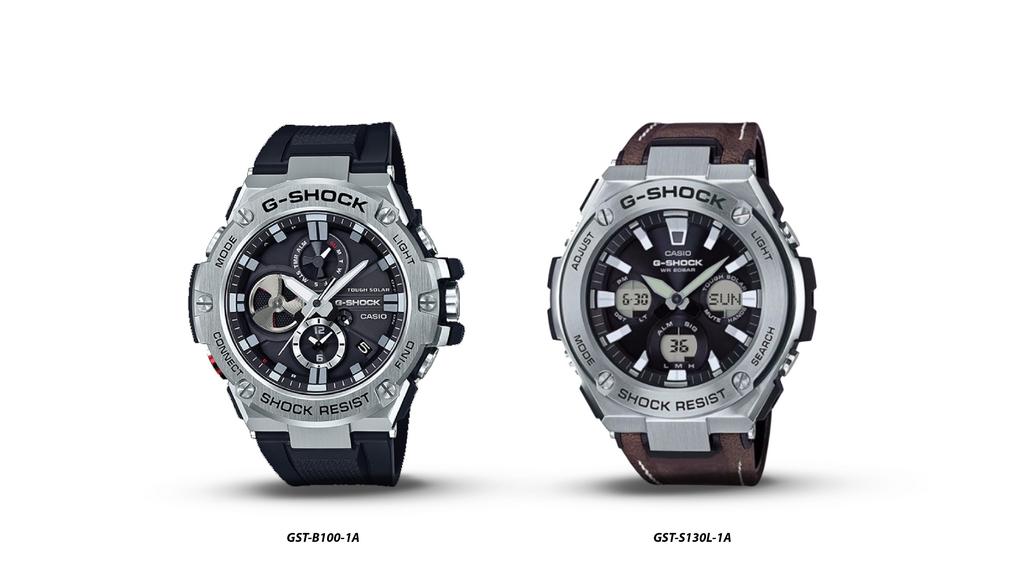 G-Shock
GET THE G-SHOCK NOW FOR RM1508
The brand that is constantly pushing the envelope of timekeeping toughness, come new G-STEEL model design variations with "layer guard structure" for outstanding shock resistance.
The bands of this model combine different materials for outstanding strength and wear resistance. The core of the band is resin, the outer surface is CORDURA® fabric, which is stronger than nylon, and the inner surface is Tough Leather, which is used for heavy-duty work wear. The GST-S130 model feature a metal bezel that looks sharp and solid. This choice of bezel designs adds to the G-STEEL functional elegance and makes this model universally suitable for wear with a wide range of casual fashions.
Other features include solar powered operation and hand shift, as well as Neon Illuminator for the analog face and a white LED backlight for optimal readability. A layer guard structure, and a new type of band and bezels greatly enhance design possibilities for these new G-STEEL models.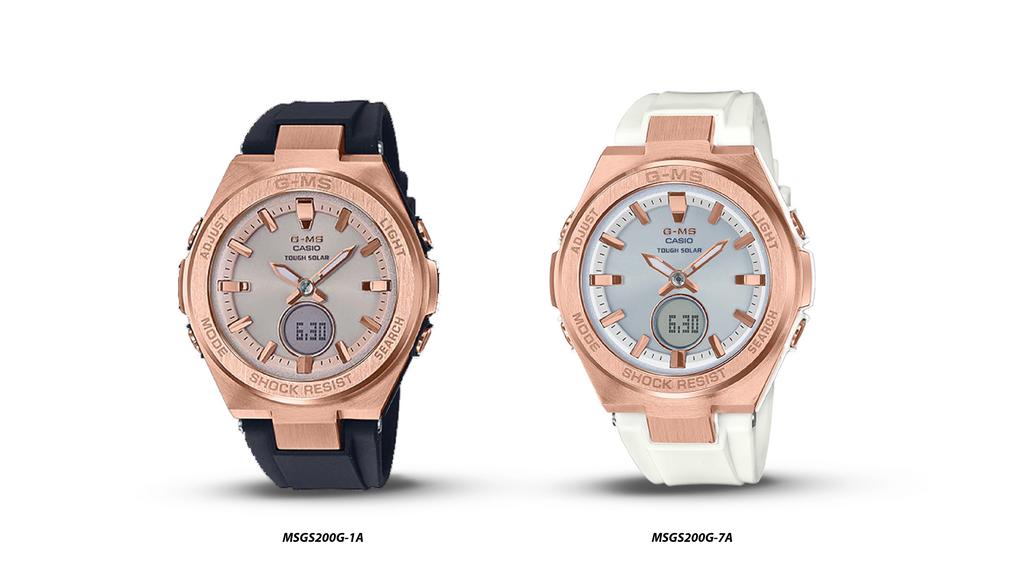 Baby-G
The BABY-G G-MS lineup of watches for the active and sophisticated woman of today comes a selection of new metal and resin models.The overall sharpness of these designs comes from cases, bezels, and buckles made of solid metal, and the metallic look of the hour markers. Resin bands create an adult casual fashion look. In addition to the simple white and ilver model, this lineup also features a feminine pink gold bezel in combination with a white, or black.
A new structure makes it possible to create a watch with a smaller face and thinner case, for a timepiece that fits right in for work and leisure time. Function-wise, these models feature World Time, Tough Solar, LED light and more. The cool designs and essential features of these models provide constant support for the active woman throughout the entire day.